Amazingly this is my first wrap up post since last June 2018. I can't believe how quickly the last year has gone but I'm so excited to get back into blogging.
Reviews
Reading Summary
I read 5 books this month, even though I didn't take advantage of the Easter weekend. Two were audiobooks which I'm starting to get the hang of. I love listening to them on the way to work. Sometimes I get off the Tube early, just to have more time to listen before work.
How Do You Like Me Now? by Holly Bourne
Darius the Great Is Not Okay by Adib Khorram
A Conjuring of Light by V E Schwab
Who Killed My Father? by Louis Edouard
A Love Story for Bewildered Girls by Emma Morgan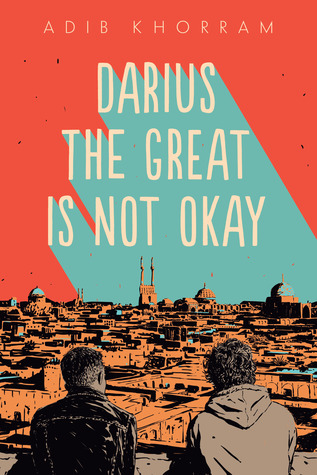 Books Bought
I may have bought some books this month. Is it bad to say that I've lost count? I'm going to do a book haul post with all the lovely books I've added to the dangerously high to be read pile. It's now two piles because there were so many books it started to fall over. I've got some great non-fiction books this month including Brilliant Brilliant, Brilliant, Brilliant, Brilliant by Joel Goldby, Women and Power by Mary Beard and How To Give Up Plastic by Will McCallum.
Others News
My twin brother got engaged! I sound more excited now, but when he broke the news I was eating fish and chips, and I was so thrown by the news that I thought the only thing to do was carry on eating. I'm so excited to have a sister-in-law and for all the wedding planning. Although, I have a feeling a won't be a book-themed wedding (their loss).