My Top Ten Tuesday game has been fairly poor recently, so has my blogging. Turns out working 9-5 and running a blog requires some serious time management, and more that a little motivation. The clocks went back this week, and the darker nights have made me a little lazy, but I'm back and hoping that a little bit of preparation will help me get back on track! This week's topic is: Top Ten Characters Who Would Make Great Leaders.
I thought I'd pick ten characters who would make great leaders because they don't follow the status quo. They push for change even when that means making themselves vulnerable or they are always there for the people who need them. Some of them just march to the beat of their own drum.
Starr from The Hate U Give
She's brave, passionate, and her courage to stand up drives change and gives other the encouragement to do the same.
Simon from Simon Vs the Homo Sapiens Agenda
Simon has a refreshing take on the world, and of high school. He handles some difficult moments well, and doesn't compromise who he is. Although he does make mistakes and apologises for them.
Lila from A Darker Shade of Magic
Lila literally barges into the action, whether Kell wants her their or not. She seizes the opportunity for adventure, even when that means stumbling into a world that isn't her own.
Oliver from Submarine
Oliver's world is weird and wonderful. He sees things in a way others doesn't. It makes him act a little irrationally, and sometimes insensitively but he never tries to change for others. I don't think he even realises not everyone sees the world the way he does.
Hermione from The Harry Potter Series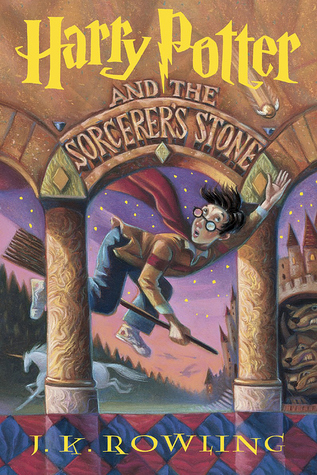 Hermione is who she is and she doesn't hide it, even when the Malfoys of the world try to rile her. And she fights for those who can't find for themselves.
Roxy from The Power
Roxy comes from a world dominated by men, and despite her limitless power she doesn't let it go to her head as others do. She's tough because she has to be, and she makes her own way.
Ponyboy from The Outsiders
Ponyboy is a greaser, but that isn't all he is. He's intelligent, sensitive, and sees that privilege isn't everything. Even at his age he sees that different doesn't necessarily mean better.
Eleanor from Eleanor Oliphant is Completely Fine
Eleanor has a beautiful view of the world, and she's honestly a delight to read about.
Jane from Jane Eyre
Jane comes from a traumatic upbringing, and despite her horrific childhood, she works hard to become something and she never wavers.
Prof. Andrew Martin (alien) from The Humans
The alien in The Humans is a wonderful character, who without the inconvenience of social norms, is able to be more human than the rest of us.
Which characters do you think would make great leaders?