Lia at Lost In A Story started this weekly post to trim down the Goodreads to-read list.
The rules are simple:
Go to your goodreads to-read shelf.
Order on ascending date added.

Take the first 5 (or 10 if you

'

re feeling adventurous) books. Of course, if you do this weekly, you start where you left off the last time.

Read the synopses

 

of the books

Decide: keep it

 

or should it go?
I've actually done a pretty good job of reading some of the books in my physical TBR pile this week, so it seemed like a good idea to sort through the virtual books on my list!
The Virgin Suicides by Jeffrey Eugenides
Goodreads Summary:

The shocking thing about the girls was how nearly normal they seemed when their mother let them out for the one and only date of their lives. Twenty years on, their enigmatic personalities are embalmed in the memories of the boys who worshipped them and who now recall their shared adolescence: the brassiere draped over a crucifix belonging to the promiscuous Lux; the sisters' breathtaking appearance on the night of the dance; and the sultry, sleepy street across which they watched a family disintegrate and fragile lives disappear.
I've wanted to read this novel for a while now, and I would definitely like to read it this year if I can. KEEP
Steppenwolf by Herman Hesse
Goodreads Summary:

Steppenwolf is a poetical self-portrait of a man who felt himself to be half-human and half-wolf. This Faust-like and magical story is evidence of Hesse's searching philosophy and extraordinary sense of humanity as he tells of the humanization of a middle-aged misanthrope. Yet this novel can also be seen as a plea for rigorous self-examination and an indictment of the intellectual hypocrisy of the period. As Hesse himself remarked, "Of all my books Steppenwolf is the one that was more often and more violently misunderstood than any other".
I don't remember adding this book on Goodreads, and reading the blurb I'm not entirely sure why I did? I'm not particularly gripped by the summary, and I can't see myself reading it anytime soon. GO
Do Androids Dream of Electric Sheep by Philip K Dick
Goodreads Summary:

It was January 2021, and Rick Deckard had a license to kill.
Somewhere among the hordes of humans out there, lurked several rogue androids. Deckard's assignment–find them and then…"retire" them. Trouble was, the androids all looked exactly like humans, and they didn't want to be found!
I just realised the the Blade Runner film is loosely based on this book. Not having seen the film that doesn't actually mean a lot to me, but I had a small 'huh' moment. I'm not sure its necessarily my cup of tea, but it can stay for now. KEEP
American Psycho by Bret Easton Ellis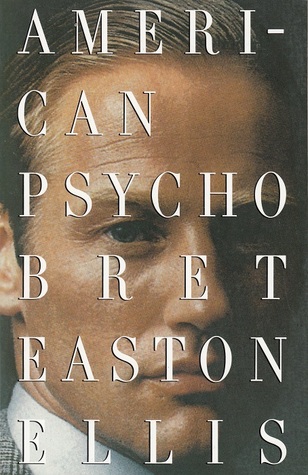 Goodreads Summary:

Patrick Bateman is twenty-six and he works on Wall Street, he is handsome, sophisticated, charming and intelligent. He is also a psychopath. Taking us to head-on collision with America's greatest dream—and its worst nightmare—American Psycho is bleak, bitter, black comedy about a world we all recognise but do not wish to confront.
I have watched the film for American Psycho and it completely took me by surprise. I think I was expecting horror and the black comedy element was not something I anticipated. I'd like to see how this translates in the writing. KEEP.
The Tenant of Wildfell Hall by Anne Bronte
Goodreads Summary:

In this sensational, hard-hitting and passionate tale of marital cruelty, The Tenant of Wildfell Hall sees a mysterious tenant, Helen Graham, unmasked not as a 'wicked woman' as the local gossips would have it, but as the estranged wife of a brutal alcoholic bully, desperate to protect her son.

Using her own experiences with her brother Branwell to depict the cruelty and debauchery from which Helen flees, Anne Bronte wrote her masterpiece to reflect the fragile position of women in society and her belief in universal redemption, but scandalized readers of the time.
I've been trying to read a Bronte book every Christmas as a new tradition. I started with Jane Eyre, and this year I read Wuthering Heights so it seems only fair that I turn my attention to Anne Bronte this year. I'm really looking forward to buying a copy of this book and nestling under the covers on a cold winter night. KEEP
What are you TBR piles like this week?