I think we should all politely ignore the fact that this January wrap up is coming in the middle of February. Nothing to see here… it's become a running joke in work that I am terrible at dates, and I keep trying to fervently convince people that it never used to be a problem, but well here's Exhibit Z. I'm awful. It's getting a bit embarrassing really.
Anyway January and the start of February have been busy, and exciting. I did a lot of things. I'm going to be mysteriously and irritatingly vague about it.
Reviews
Reading Summary
I read four manuscripts this month and three books (which I'm counting as technically, technically seven)
Holding by Graham Norton
The Rest of Us Just Live Here by Patrick Ness
Cartes Postales from Greece by Victoria Hislop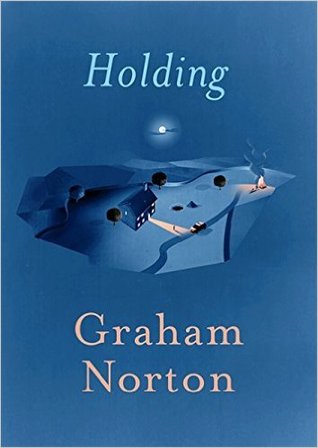 Books Bought
Guys, prepare yourselves. I very nearly bought none. It almost happened. But I went to the Tove Jansson exhibition in Dulwich right at the end of the month and couldn't stop myself from buying a few books.
Other News
I feel like I explored London a bit more in February, and did a few things I wouldn't normally do. The Tove Jansson exhibition was really worth the trip, and something I was planning to do since I moved up here in October. I kept putting it off until the final weekend and I don't really know why. It was a bit awkward to get to, but her drawings and painting were amazing. I had no idea she illustrated political magazines and drew the illustrations for the Swedish edition of The Hobbit. I want to read her biography now. I imagine she had a pretty vibrant life.
I also went to see Julius Caesar at the Bridge Theatre which was a really dynamic and engaging play. I've never actually seen Shakespeare performed outside my GCSE English classroom, so it was a treat, and the production was incredible. Also the wonderful Ben Whishaw, who I've been in awe of since watching Bright Star a few years ago, was in it. I didn't realise til the day before and I will say without shame that seeing him act live has made my year already.