Top Ten Tuesday is a weekly meme hosted by The Broke and the Bookish. Each week they post a different topic that one of their bloggers answers, and they invite others to join in, by posting their answers as a comment of by creating their own blog post.
This week's topic is Top Ten Unique Book Titles. There are certainly an unusual book titles out there! Some draw you in, others might put you off. I've decided to choose ten unique titles of books I want to read/have read.
The Particular Sadness of Lemon Cake by Aimee Bender
There's cake in the title, so it's a winner to me.
Do Androids Dream of Electric Sheep By Philip K Dick
I think Electric Sheep is the best name for a rock band. If there is a rock band for called Electric Sheep someone needs to point me in their direction. Its also a great play on the 'counting sheep' saying.
Don't Be A Dick Pete by Stuart Heritage
I just think this perfectly sums up any sibling relationship. There's irritation there but also exasperated fondness. You can hear yourself saying it to your brother/sister.
Why Be Happy When You Could Be Normal? by Jeanette Winterson
It such a thought-provoking title. There's so much going on in it. Even though I haven't read the book I can sense what might be discussed and it is a great question to ask yourself.
My Life with Bob: Flawed Heroine Keeps Book of Books, Plot Ensues by Pamela Paul
I think this might be one of my favourite sub-headings for a book. It's honest, humorous and definitely makes me want to read it!
Let's Pretend This Never Happened: A Mostly True Memoir by Jenny Lawson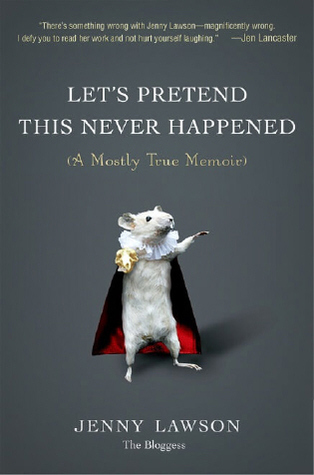 I loved Furiously Happy and I would love to read this too. I like the 'mostly' in the title. It sums up Jenny Lawson's writing perfectly and her infectious personality perfectly.
The Princess Diarist by Carrie Fisher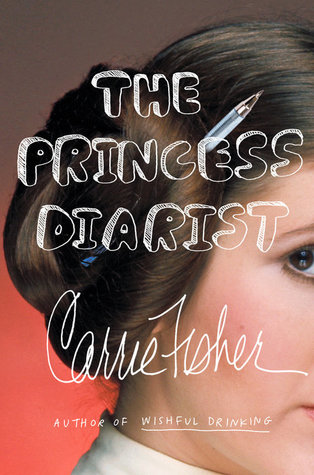 I like the play on The Princess Diaries and how it completely sums up the memoir; it's a book of diary entries written by Carrie, Princess Leia, during the Star Wars films.
The Curious Incident of the Dog in the Night Time by Mark Haddon
I loved this book and I just think the title is fantastic. It's not one you could easily forget.
The Heart is A Lonely Hunter by Carson McCullers
The people in this book are searching for something; companionship, affection, a purpose. I think the title sums it up beautifully.
We Don't Know What We're Doing by Thomas Morris
A great title for a great short story collection. The characters in this books are stuck in fugue in Caerphilly.
What unique book titles do you love and why? Do titles draw you in or put you off books?