Top Ten Tuesday is a weekly meme hosted by The Broke and the Bookish. Each week they post a different topic that one of their bloggers answers, and they invite others to join in, by posting their answers as a comment of by creating their own blog post.
I didn't get to do last week's Top Ten Tuesday, and I was a bit stuck on this week's topic, so I decided to cheat a little and use last week's instead. So, I'm looking at Books with Autumn covers. I'm going to look through all the books that I want to read that have lovely fiery reds and warm oranges, that make me thing they are perfect Autumn covers.
Autumn by Ali Smith
An obvious choice I know, but my friend recently bought me this lovely book, and I love David Hockney's painting, so this is a dreamy cover to me!
The Fortress of Solitude by Jonathan Lethem
Autumn is all about the warm colours. I love the urban graffiti design with fiery orange.
The Little Red Chair by Edna O'Brien
Another serious autumn vibe coming from this cover. It's so ethereal and evocative.
Homegoing by Yaa Gyasi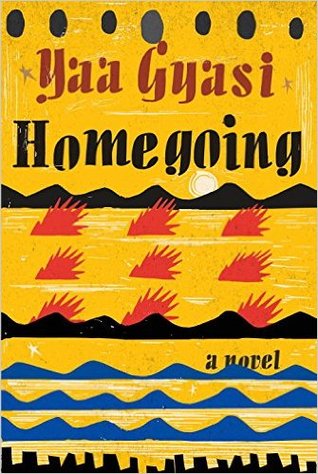 I loved the colours and designs on all the covers of this book. I can't wait to read this eventually.
Don't Be A Dick, Pete by Stuart Heritage
It's mainly because of the type font, but I also think autumn's a great time to be nostalgic, and this family photo definitely fits that bill.
A Court of Thorns and Roses by Sarah J Maas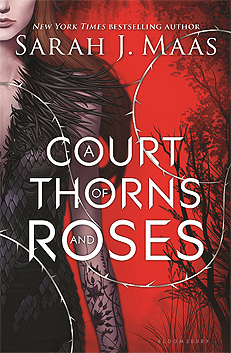 It's the colours again, but also the bare trees, the thorns. Nature can seem a bit bare and more severe in the autumn and I think this cover reflects that.
The Underground Railroad by Colson Whitehead
It's the colours again. I don't know much about the book, but red always makes me think of autumn.
Warm Bodies by Isaac Marion
This is a little less obvious. I don't really know 100% why I think this is autumnal myself, I think it's the title.
Swing Time by Zadie Smith
Another lovely cover with a fantastic design.
A Gathering of Shadows by V E Schwab
I feel like I'm a bit on repeat here, but the Shades of Magic covers always make me think of autumn. I think it's the nights drawing in and the shadows and silhouettes that make me associate the two.
What book covers make you think of autumn?