Top Ten Tuesday is a weekly meme hosted by The Broke and the Bookish. Each week they post a different topic that one of their bloggers answers, and they invite others to join in, by posting their answers as a comment of by creating their own blog post.
Autumn is creeping up, and the nights are closing in, so this week's topic Top ten books on my fall TBR seems very appropriate! I'm looking forward to long nights tucked up on the sofa with a big cup of tea! There are some books that somehow seem to be perfect for the colder nights, and those are the books I'm going to focus on for this post.
Wuthering Heights by Emily Bronte
I feel like the Bronte sisters are the perfect autumn and winter reading material. The landscapes of their books are vast, wild and dark. I've been saving this book all year, just so I could read it on a cold winter night.
Days Without End by Sebastian Barry
This is actually my next read. I'm not sure why but I always think about war time stories as being autumnal. Maybe it's because I used to study World War II in history about this time of year.
Holding by Graham Norton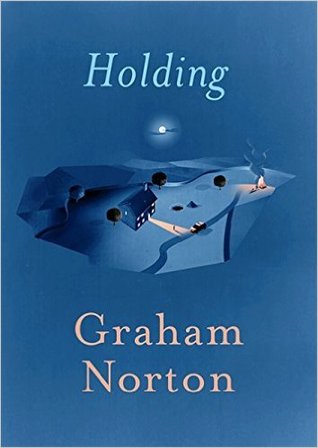 Norton's debut takes place in a small rural town in Ireland, where the discovery of human remains dredges up a painful past for the residents. At autumn and winter I try to read what I think are 'heavier' books, and although Norton is hilarious I think this book will have a more serious edge.
I Capture the Castle by Dodie Smith
Sometimes I think this will be a summer read, and other times it seems perfect for autumn. It depends on the day. But I've been wanting to read this book for ever, and even though I have loads of other books waiting to be read, I do want to get to this one soon!
H is for Hawk by Helen MacDonald
I was really moved by Decca Aitkenhead's book All At Sea, and I think this book will be similarly emotional.
Beatlebone by Kevin Barry
The book follows John Lennon to Ireland, where he visits and island he owns, and where he hopes he will overcome his writer's block. Something about sole-searching on a remote Irish island feels very autumnal to me.
Six of Crows by Leigh Bardugo
The book cover definitely has a touch of the winter vibes to me, and the idea of snuggling with a hot chocolate and reading about an Ice Court heist sounds too good to resist.
Heartless by Marissa Meyer
I've had this book for ages which is the main reason I want to read it this autumn, but I always prefer reading fantasy books when the nights are shorter. It feels like it's easier to step inside the world somehow.
A Gathering of Shadows by V E Schwab
What is autumn if not A Gathering of Shadows? I really enjoyed the first book in the Shades of Magic series, so it would be fantastic if I could read the second instalment this autumn.
The Magpie Murders by Anthony Horowitz
I think murder mysteries are also great for autumn reads, thanks to the dark nights. It makes them so atmospheric to read, and I'm really interested to uncover the story within the story.
What books are on your autumn TBR? Are there any genres you prefer to read or avoid in the autumn months?