Top Ten Tuesday is a weekly meme hosted by The Broke and the Bookish. Each week they post a different topic that one of their bloggers answers, and they invite others to join in, by posting their answers as a comment of by creating their own blog post.
This weeks Top Ten Tuesday is all about books you struggled to make it through. So here are 10 books I made my way through, but the struggle was real.
The Brief Wondrous Life of Oscar Wao by Junot Diaz
There were things that stopped the flow of the reading for me. Practical things like the footnotes, and there were lots of colloquialisms and slang I just didn't understand. But Oscar's infatuation with women and the way he interacted with them made me the most uncomfortable.
Sense and Sensibility by Joanna Trollope
I'm a huge Austen fan and Eleanor is one of my favourite heroines, probably is my favourite actually. I liked the concept of a modern Austen story, but the characters and the story just lost their charm in this adaptation and I just wanted to pick up the classic.
Perfume by Patrick Suskind
This book was extremely surreal and deeply disturbing. I had to force myself to read it and when I did come to the end I found it disappointing.
The Wrath & The Dawn by Renee Ahdieh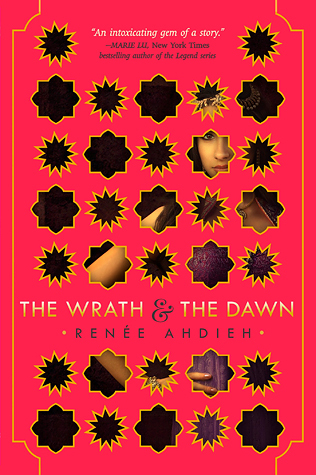 For me the characters were a major obstacle. There's a lot of love for this book, and I can see why there might be, but I just couldn't get on board and I didn't really understand why any of the characters did what they did.
In a Dark, Dark Wood by Ruth Ware
I can't remember much about why I found this book hard to read, only that I did. I think there was a point in the book where it wrapped up nicely but it carried on.
On The Road by Jack Kerouac
I got lost in On The Road. It's not a book that's easy to pick up where you left off, particularly if you stop in the middle of a chapter. There are so many characters and places and I struggled to hold them all together in my mind.
Dear John by Nicholas Sparks
I've read to Sparks novels and found them unbearably sad. I wish it was more about his relationship with his dad because that was what I was invested in the most.
If Nobody Speaks of Remarkable Things by Jon McGregor
It's hard to put my finger on why I struggled with some of these books. There were parts of this book that I found easier to get into, the parts in the present, but the parts in the past, where it follows the lives of the people on the street, leading up to a tragic event were harder for me.
I Love Dick by Chris Kraus
I honestly think a lot of this book went over my head, and that's what made me lose interest. Maybe if I read it again in a few years I'd appreciate it more but I finished it thinking I missed something.
The Beautiful Dead by Belinda Bauer
I really had to push myself to finish this book. It felt like a promising thriller that became a bit implausible, more like Mission Impossible. In short, not my cup of tea.
What books did you have trouble finishing?