I've been shaking up my blog a little bit recently, playing around with the categories I have, getting rid of some and this is a new one I've been thinking about doing for a while now. I've seen a lot of monthly wrap up posts on other blogs, and I've always thought they were a great way to take stock and reflect on what you've put out each month. I'm trying to be more conscientious about my scheduling and what I post when, so I'm hoping this new post will help me keep track of that.
Reviews
Reading Summary:
This month I've read six books, which isn't as much as I would have liked, but now that my dissertation and my MA are finally complete I'm hoping to bury myself in as many books as I can, and catch up on some reviews.
The Duff by Kody Keplinger
The Power by Naomi Alderman
The Outsiders by S E Hinton
A Darker Shade of Magic by V E Schwab
History Is All You Left Me By Adam Silvera
All The Man Is by David Szalay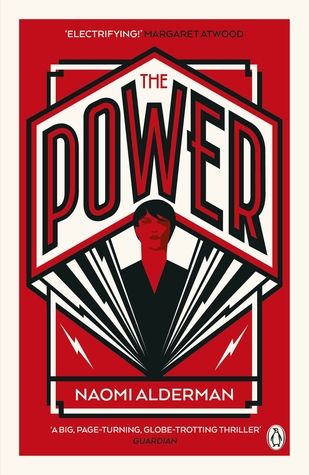 Books Bought
I bought twelve books this month. Oops. I'm not sure how that happened but its not as bad as my weekend at Hay Festival so I'll be thankful for that!
The Outsiders by S E Hinton
The Power by Naomi Alderman
How To Stop Time by Matt Haig
Red Queen by Victoria Aveyard
H is for Hawk by Helen MacDonald
Six of Crows by Leigh Bardugo
We're All Made of Glue by Marina Lewycka
The L-Shaped Room by Lynne Reid Banks
The Duff by Kody Keplinger
The Rest of Us Just Life Here by Patrick Ness
Days Without End by Sebastian Barry
A Gathering of Shadows by V E Schwab
Other News
My blog is going under a subtle re-vamp. You might have noticed my lovely blog banner, designed by my wonderful friend Becky. She's been absolutely fantastic and you should definitely check out her Etsy page.
Another exciting life update is that my sister officially asked me to be her bridesmaid which means she can't take it back now, so she's forced to put up with me until her wedding day.
How was your reading month?