Top Ten Tuesday is a weekly meme hosted by The Broke and the Bookish. Each week they post a different topic that one of their bloggers answers, and they invite others to join in, by posting their answers as a comment or by creating their own blog post.
This week's Top Ten Tuesday is a back to school freebie. It's been a few years since I had the dreaded back to school feels, but this week I'm going to reminisce. So here's my list of ten books set in school, five I've read and five I want to read.
Five books set in school that I've read:
The Perks of Being a Wallflower by Stephen Chbosky
I should be given an award, because I haven't mentioned my love of Perks for ages. Charlie's coming-of-age story has held a place close to my heart since I read it at fourteen.
Paper Towns by John Green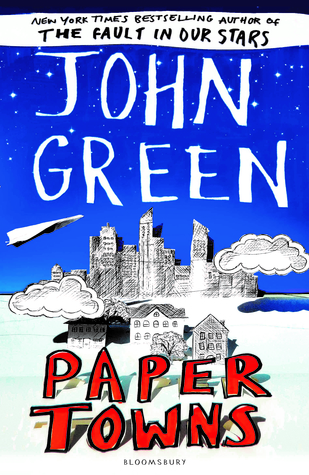 Margo takes Quentin on a night of pranks and disappears the next day. Although I was really annoyed by Margo, I did enjoy the search for clues she left behind and the inevitable road trip that followed.
Avalon High by Meg Cabot
Avalon High is the legend of King Arthur transported to an American High School. Ellie moves to a new school and finds herself caught up in a legend that is destined to be repeated. I'm a little obsessed with Arthurian legend and I loved Ellie's role in it.
Eleanor & Park by Rainbow Rowell
Two teenagers share music, comics and fall in love. Their home lives couldn't be more different but on the bus to school they find common ground. Rainbow Rowell is one of those authors I always know I'll enjoy, and Eleanor & Park was no different.
Submarine by Joe Dunthorne
Submarine is the story of Oliver Tate's first love, his first break-up, his first attempt to scare away his mother's ex-boyfriend and save his parents' marriage. Pretty normal teenage stuff, right? Oliver is unintentionally hilarious and eerily observant.
Five books set in school that I want to read:
The Duff by Kody Keplinger
I loved the film, and I'm going to read the book next once I finish my current read. So I'm excited to start it.
Carrie by Stephen King
Not usually one for the scarier side of life, I've always been intrigued by this Stephen King book.
Angus, Thongs and Full-Frontal Snogging by Louise Rennison
I'm extremely late to the game, but there is so much love for this series and I would love to experience the trials and tribulations of Georgia!
One of Us is Lying by Karen M. McManus
I've heard this book described as The Breakfast Club meets thriller and I am so on board for that.
The Rest of Us Just Live Here by Patrick Ness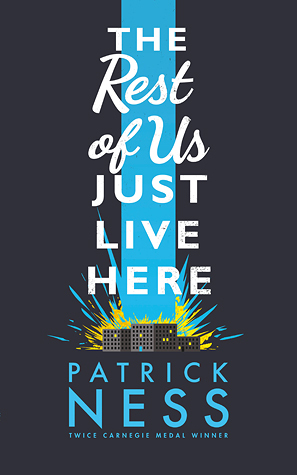 I haven't read enough Patrick Ness books. In fact I've only read the one. I nearly picked The Rest of Us Just Live Here at the library a few months ago and I honestly wish I had.
What are you favourite books set in school?