Top Ten Tuesday is a weekly meme hosted by The Broke and the Bookish. Each week they post a different topic that one of their bloggers answers, and they invite others to join in, by posting their answers as a comment or by creating their own blog post.
Top Ten Tuesday is back this week, and this week's topic is 10 recommendations for … Its an open topic, so I thought I'd do 10 recommendations for readers who love strong female characters.
The Help by Kathryn Stockett
There are so many strong women within The Help. Some of them have a quiet strength like Abeline, others are more outspoken like Minnie, and there's Skeeter who helps both women and others find their voices. The heroines of  this book are resilient, brave and fierce.
Pride & Prejudice by Jane Austen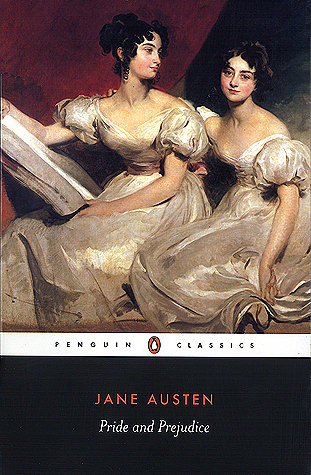 Elizabeth Bennet is one of my favourite characters of all time. She is a fierce protector of her family, she doesn't bend to others and she isn't afraid to voice her opinions.
A Darker Shade of Magic by V E Schwab
I'm only a third of the way through ADSOM, but Lila has already established herself as someone I wouldn't like to cross. Life on the streets has made her tough but she also has a compassion for others, even if she tries to hide it.
Little Women by Louisa May Alcott
Joe was my favourite of the four March sisters in Little Women. She's ambitious, creative and daring. She isn't afraid to be different.
A Game of Thrones by G R R Martin
Arya Stark is up there with my favourite characters. Through the A Song of Ice and Fire series, Arya grows stronger and more fearless, proving wrong the people who underestimate her. There are a number of fierce women in the series, Daenerys, Cersei and Catelyn who prove that they are not to be messed with.
Room by Emma Donoghue
Ma in Room endures years of painful captivity with her son Jack, but despite their predicament she makes the best of a bad situation and gives her son the best childhood she can.
The Philosopher's Stone by J K Rowling
Hermione Granger isn't afraid to show her intelligence and it gets her and her friends out of trouble on more than a few occasions. She's loyal, brave and she stands up for those who need support.
The Host by Stephenie Meyer
Mel fights to keep her mind even when someone else has control of her body. She takes risks in order to keep her brother and the few remaining humans safe, and she would die to protect them.
North & South by Elizabeth Gaskell
Margaret Hale moves from the rural village of Helston to the industrial city of Milton. Despite the upheaval, Margaret supports her parents and tries to help the people in the mills around the city.
The Night Circus by Erin Morgenstern
Celia is a talented magician but she's also a strong female character. Despite being thrown into a competition she attempts to make the game her own and seize control of her own fate.
Who are you're favourite female characters?