Top Ten Tuesday is a weekly meme hosted by The Broke and the Bookish. Each week they post a different topic that one of their bloggers answers, and they invite others to join in, by posting their answers as a comment or by creating their own blog post.
It's the final week before Top Ten Tuesday starts back again, so I thought I'd look at an earlier topic: Top Ten Books You Loved But Never Wrote A Review For. It seemed like a fitting topic as I've been debating whether to review the last book I read. It's made me wonder what other great reads have fallen through the blogging cracks!
Persuasion by Jane Austen
I am a huge Austen fan, and although I think I might have written a review of Persuasion on a little blog I started years ago back when I was a teeny fresher that I forgot about and never returned to, this blog is sadly lacking a review. I definitely should have more Austen posts on here…
Its Kind of a Funny Story by Ned Vizzini
I think I wrote a review of this on the same lost blog I mentioned above. I included it in a post I wrote for the lovely Imaginary Book Club people, about books that helped me as a teenager, but I've never done a full review. It definitely deserves one.
Attachments by Rainbow Rowell
I read Attachments, as I read all the other books on this list, before I started this book blog. I got it for Christmas one year. It was my first Rainbow Rowell books, and although I never reviewed it here, it is still my favourite of hers.
Paper Towns by John Green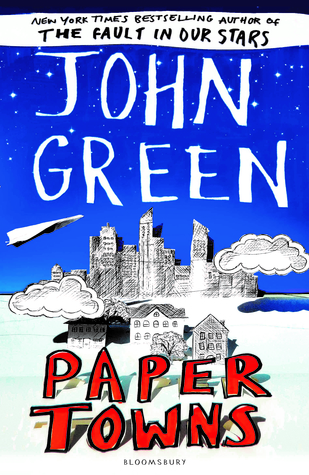 I went through a John Green phase before I started this blog. In the last year of my BA there was a two month period where I only read John Green books. I really loved Paper Towns, although looking back on it, I want to shake Margo a little.
A Game of Thrones by G R R Martin
I sort of had to include at least one of the A Song of Ice and Fire books. I've read them all and although I lagged on A Storm of Swords, I don't think I've ever stepped into a fantasy world with such a rich and complex history. I'm also a huge Arya and Jon Snow fan.
The Host by Stephenie Meyer
Although it took some persuading to get me to read The Host, it was actually by far my favourite Stephenie Meyer novel, and I think, the one's that's stood the test of time the best. It was such a unique concept, and if I hadn't read it years ago I might actually have reviewed it on here.
Invisible Monsters by Chuck Palanuik
Palanuik is a fantastic writer. Whenever I read one of his books it blows me away. I remember getting Invisible Monsters in the same bundle that had The Perks of Being a Wallflower in it. That was possibly the best reading month ever. I'm seriously tempted to re-read it just to write a review
High Fidelity by Nick Hornby
The book is so much better than the film. I know everyone says that all of the time but it is 100% true. It lost some of its appeal when the quirky record shop was transported from London to America (sorry John Cusack) but the novel was my first venture into Hornby's satiric comedy, and I enjoyed it (even when Rob was being a total idiot).
Lolita by Vladimir Nabokov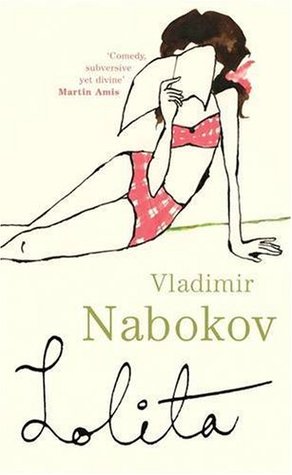 Nabokov is probably one of the best writers out there. I wasn't expecting to like Lolita, but I did. Although it's controversial in terms of subject, it is a good example of an unreliable narrator.
The First Bad Man by Miranda July
I can't believe I haven't review any of Miranda July's fiction on my blog. How has that happened? The First Bad Man was July's first novel, and it has all the quirky wit of her short story collections!
What books have you loved but never reviewed?